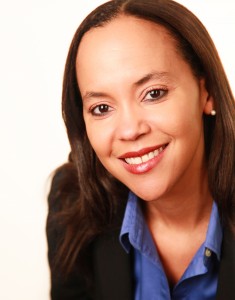 I am a Licensed Clinical Psychologist in NYC with over 15 years of experience providing psychotherapy and consultation to individuals, couples, and organizations. I am also an educator, researcher, and author with expertise in the assessment and treatment of relationship and work stress, loss, trauma, anxiety, and addictions.
My Style and Approach
My style is warm, engaging and collaborative.  I take an integrative approach to the therapeutic process, drawing from psychodynamic, cognitive-behavioral, and client-centered theories.  Click here to learn more about my treatment approaches and areas of specialization.
I strive to provide a safe, supportive and non-judgmental space where you can explore your current concerns and discover solutions that work for you. I will work with you  to determine the best therapeutic approach for your needs.
Training
I received my B.A. in psychology from New York University, my M.A. in psychology from Boston University, and my Ph.D. in clinical psychology from the New School for Social Research in NYC.
During my years of doctoral training, I worked at several local area hospitals including Beth Israel Medical Center and Bellevue Hospital. I received specialized training in Psychodynamic Psychotherapy, Cognitive Behavioral Therapy and Dialectical Behavior Therapy.
I completed my clinical internship, postdoctoral fellowship, and worked as a Staff and Supervising Psychologist at the St. Luke's-Roosevelt Hospital in NYC.  I also received extensive post-graduate training in executive coaching from the College of Executive Coaching and continue to be involved in their professional programs.
CURRENT PROFESSIONAL EXPERIENCE
• Independent Private Practice, 2006 – Present
• Research Scientist, The Trauma and Addictions Project (TAP) and Research on Addictive Disorders (ROAD) labs, 2009- Present
• Assistant Professor, Psychology, The City College of New York, 2011- Present
PROFESSIONAL AFFILIATIONS/COMMITTEES
• American Psychological Association [Division 50 (Society of Addiction Psychology) and 56 (Trauma)] • New York State Psychological Association
Research
Currently, in addition to my Private Practice, I work as a professor and researcher in the department of psychology at the City College of the City University of New York where I teach and conduct research on the assessment and treatment of trauma/PTSD, anxiety, and addictions. I have written several peer-reviewed publications and presented my work at national and international conferences.
Writing
I have co-authored two books with Kathleen Kendall-Tackett, Ph.D.:  Psychology of Trauma 101 (2014; Springer Publishing Company) and Women's Mental Health Across the Lifespan: Challenges, Vulnerabilities, and Strengths (2017; Routledge Press).
I also started a blog to share practical information and insights on various psychological issues and ways in which simple yet powerful changes in your thinking, emotions, and behaviors can reduce or eliminate psychological distress, improve your relationships, and increase your sense of well-being.
SELECTED PUBLICATIONS
Ruglass, L. M., Hien, D. A., Hu, M. C., Campbell, A. N., Caldeira, N.A., Miele, G. M., & Chang, D. F. (2014).  Racial/Ethnic Match and Treatment Outcomes for Women with PTSD and Substance Use Disorders Receiving Community-Based Treatment.  Community Mental Health Journal (e-pub ahead of print).
Ruglass, L. M., Hien, D. A., Hu, M. C., Campbell, A. N. (2014). Associations between PTSD and Stimulant Use. American Journal on Addictions, 23, 1, 90-95.
Ruglass, L. M., Miele, G. M., Hien, D. A., Campbell, A. N., Caldeira, N., Hu, M. C., et al. (2012). Helping alliance, retention, and treatment outcomes: Secondary analysis from the NIDA Women and Trauma study. Substance Use and Misuse, 47, 6, 695-707.
Hien, D., & Ruglass, L. (2009). Interpersonal partner violence and women in the United States: An overview of prevalence rates, psychiatric correlates and consequences, and barriers to help seeking. International Journal of Law and Psychiatry, 32, 48-55.
Ruglass, L. M., & Safran, J.D. (2005). Cognitive behavior therapy and the therapeutic alliance. In A. Freeman (Editor-in-chief), Encyclopedia of Cognitive Behavior Therapy. New York: Kluwer.
SELECTED PRESENTATIONS
Ruglass, L. M. (2011, October). Associations between PTSD Symptoms and Stimulant Use. In D. Hien (chair), PTSD, Self-Medication And Context: Functional Relationships Between PTSD Cluster Changes And Alcohol And Stimulant Outcomes In The National Institute On Drug Abuse Clinical Trials Network "Women And Trauma" Study. Paper presented as part of a symposium at the II International Congress on Dual Disorders, Barcelona, Spain.
Ruglass, L. M. (2011, September). Gender and Cultural Issues in the Treatment of Trauma and Substance Use Disorders.Invited Presentation, Conference on Contemporary Psychological Treatments for Addictive Disorders, Jacobi Medical Center, Bronx, NY.
Ruglass, L.M., & Hien, D. (2011, September). Concurrent Treatment of Co-Occurring PTSD and Substance Use Disorders Among Inner-City Individuals: A Case Example. In K. Mills (chair), Prolonged exposure for PTSD among people with substance use disorders. Paper presented as part of a symposium at the 41st European Association for Behavioural and Cognitive Therapies Congress, Reykjavik, Iceland.
Ruglass, L. M. (2011, May). Posttraumatic Stress Disorder and Substance Abuse. Invited Presentation, Conference on Addictions in 2011, Harvard Medical Center, Boston, MA.
---
Messages are typically returned within 24hrs (Monday-Friday).